What drills would you recommend to help improve transition from backswing to downswing?
11
Professionals Contributed |
The transition from backswing to downswing can be a game changer for golfers. It's that pivotal moment that can really make or break your swing. We reached out to our seasoned teaching professionals to gather some drills that can help you improve your transition. They've shared some insightful tips to help smooth out that crucial phase and get your downswing just right.
Use drills to improve your golf swing transition
To enhance the transition from the backswing to the downswing in golf, several effective drills can be incorporated into your practice routine. These drills focus on improving timing, sequencing, and overall fluidity in this critical swing phase. By diligently practicing these drills, you can refine your technique and achieve greater consistency and power in your shots. Here are a few recommended drills:
1. Pause Drill: This drill helps develop proper sequencing and timing. Take your backswing as usual, but pause briefly at the top before initiating the downswing. This pause allows you to feel the position and weight shift from the back foot to the front foot. Practice this drill repeatedly to train your muscles to execute a smooth transition.
2. Half-Speed Swing Drill: Perform a slow-motion swing, focusing on transitioning from the backswing to the downswing. By executing the movement at a reduced speed, you gain greater awareness of your body's positioning and the timing required for a seamless transition. Gradually increase your speed while maintaining control and precision.
3. Pump Drill: Start in the address position and take the club halfway back in the backswing. From there, pump the club up and down repeatedly without completing the full swing. This drill helps ingrain the correct sequence and rhythm of the transition, ensuring the club moves smoothly and effortlessly into the downswing.
4. Swing Plane Drill: Place an alignment stick or golf club on the ground along your target line, parallel to your toes. During your backswing, keep the clubhead on the inside of the alignment stick. As you transition into the downswing, strive to maintain this relationship, preventing the club from veering off the desired swing plane. This drill promotes a consistent and efficient transition.
5. Impact Bag Drill: Utilize an impact bag or a stack of towels to simulate impact. Start with a backswing, and as you transition into the downswing, strike the impact bag with purpose. This drill helps develop proper sequencing and encourages a powerful, lag-loaded release at the right moment.
Remember, consistently practicing and repeating these drills are essential to improve your transition from the backswing to the downswing. Coupled with proper instruction and a focused mindset, these drills will aid in refining your technique and enhancing your overall golf performance. #ricmooregolf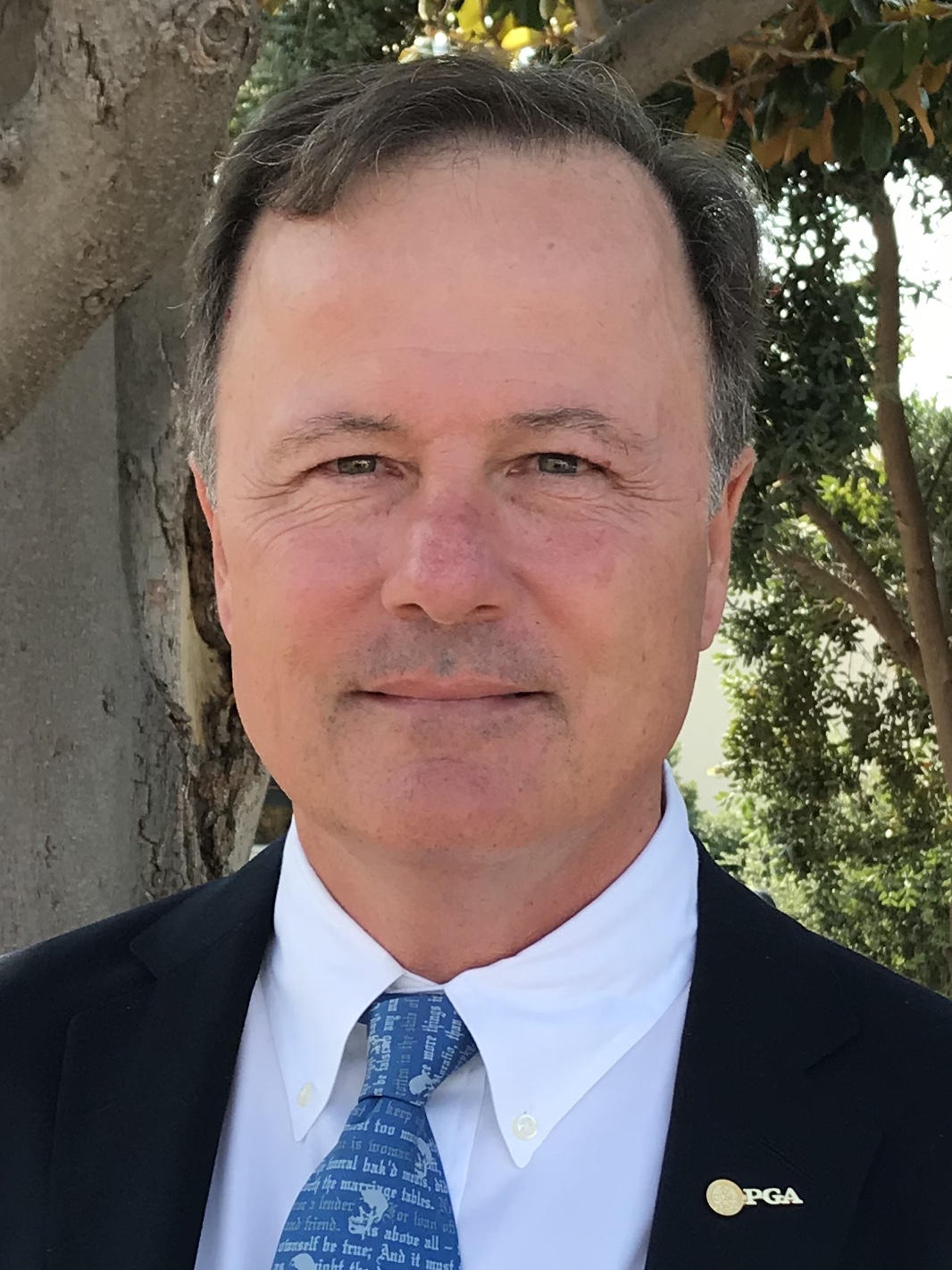 Direct Link
Tricky Transition Topics
I really like the thought of "Smooth and controlled" in the transition for tempo purposes. Even if your positions are not mechanically sound, a player with good hand eye can find the ball if they are not rushing or quick. Here is a drill for tempo.
1)Take your address position with a 7 iron, and lose most of the tension in your shoulders, arms and wrists.
2) Take the club to the top of the swing, stop, and just let it fall to the ground. Feel what it is like to let gravity work for you. Do not hit any balls, just let it fall.
3) Next find a target thats about half the distance you can hit the 7 iron and tee a ball up.
4) Hit shots using a 3/4 swing and focus on letting the club "fall" from the top of the swing.
5) Many people who are upper core players rush the transition and throw their trail arm and shoulder out and over the top.
On the other hand, many players who are lower core rush the transition with their legs and get "stuck" in transition.
Another area of transition that is very important is the "plane" of your transition. Players with overly steep or shallow transitions will hit a variety of disaster shots. So here is a tip, and you can combine the first drill with this one if you like.
1) Tee up a 7 iron and take your backswing and stop at the top.
2) Next, practice taking the "butt end" of the grip toward the ball to initiate the transition.
3) Just move it a few inches and "pump" it a few times before you hit the ball.
4) Do not worry about contact at first. Focus on motions.
In closing, if your transition plane and tempo is solid, you will definitely tske your ball strikining to another level.
Justin Rountree
,
PGA
Eagle Lakes Golf Club, Naples, FL
Direct Link
Really want to improve your golf game? Get incredible swing tips delivered to your inbox every week.
Like a child on a swing!
Since the golf 'swing' is a swinging motion, the best way I have been able to share the concept of transition from backswing to downswing, is to have my students recall the feeling of when they were a child swinging on a swing. I want them to remember what it felt like when they reach the highest point on the swing and they have that brief sensation of floating (or pausing). It's this feeling that I want my golfers to feel while swinging the golf club. This concept allows the club-head to load (collect) while the lower body transfers from turning back to rotating forward to cause the chain of events that will eventually Whip the club-head down the target line.
I feel the best way to train this sensation is to swing either a golf club or an Orange Whip back and forth in a continuous manner. By doing this, you will quickly feel the best sequence of events which happen during the swing that allows you to stay balanced and in smooth rhythm, just like a child on a swing!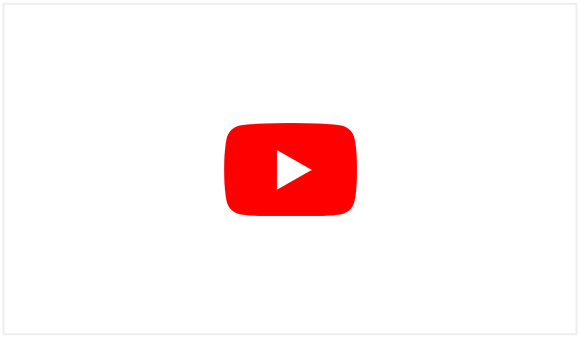 Watch Video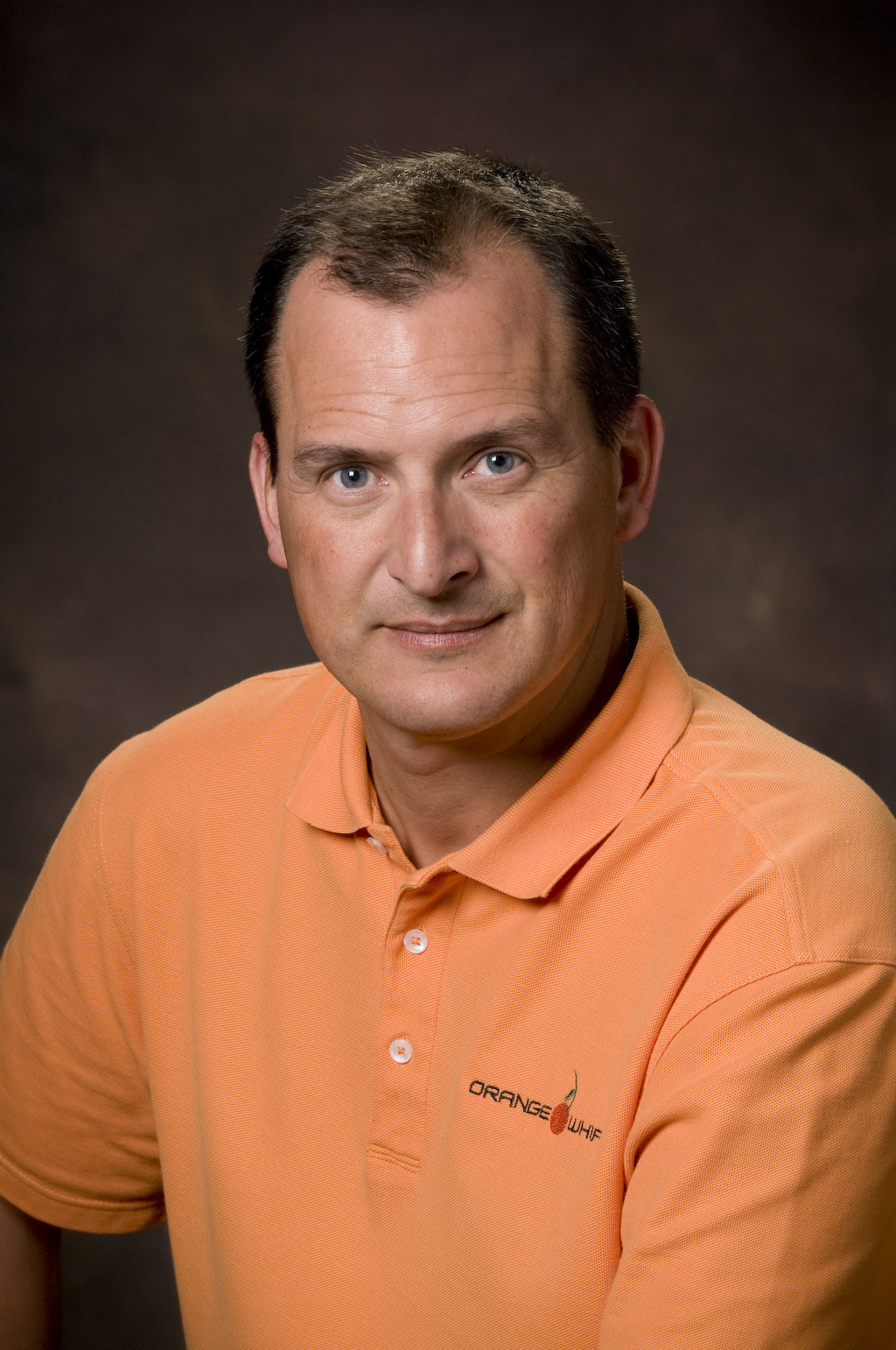 Direct Link
Transition
The drills I would recommend to help promote better transition sequencing into the downswing are:
1) Step Drill
2) Stop N Go Drill
3) Press and Swing Drill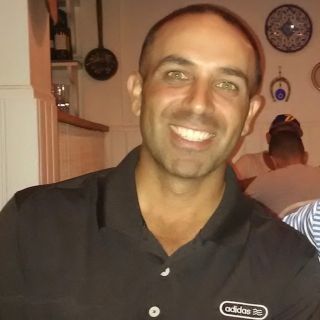 Direct Link
Weighted clubs for the win
Best help for transition is weighted clubs. I am a huge fan of the Orange Whip. This product provides a lot of value. Being able to feel the added weight create some speed is a huge help when working on timing with the transition.
Direct Link
Fly fishing helps your golf
When casting a fishing line, the action sequence is load the rod, gently pull forward, and release. You feel the moment the rod is loaded, then pull forward. Same in golf. I could give you 200 words, but simply casting a fly line will give you the feel you need.
Direct Link
Slow Your Tempo
When your timing is right, you will hit it on the sweet spot! A smooth transition in your golf swing is vital for an on center hit! Try this: soft pressure at address, relax the muscles in your shoulders and arms, take the club back slowly and pause at the top. These are all great ways to slow your tempo. A slower tempo helps your transition (the change in swing direction at the top of your backswing). If you are too fast, your transition will be off and your swing will be jerky. Slow the tempo and pause at the top for a smooth, effortless swing! Enjoy!
Supporting Images: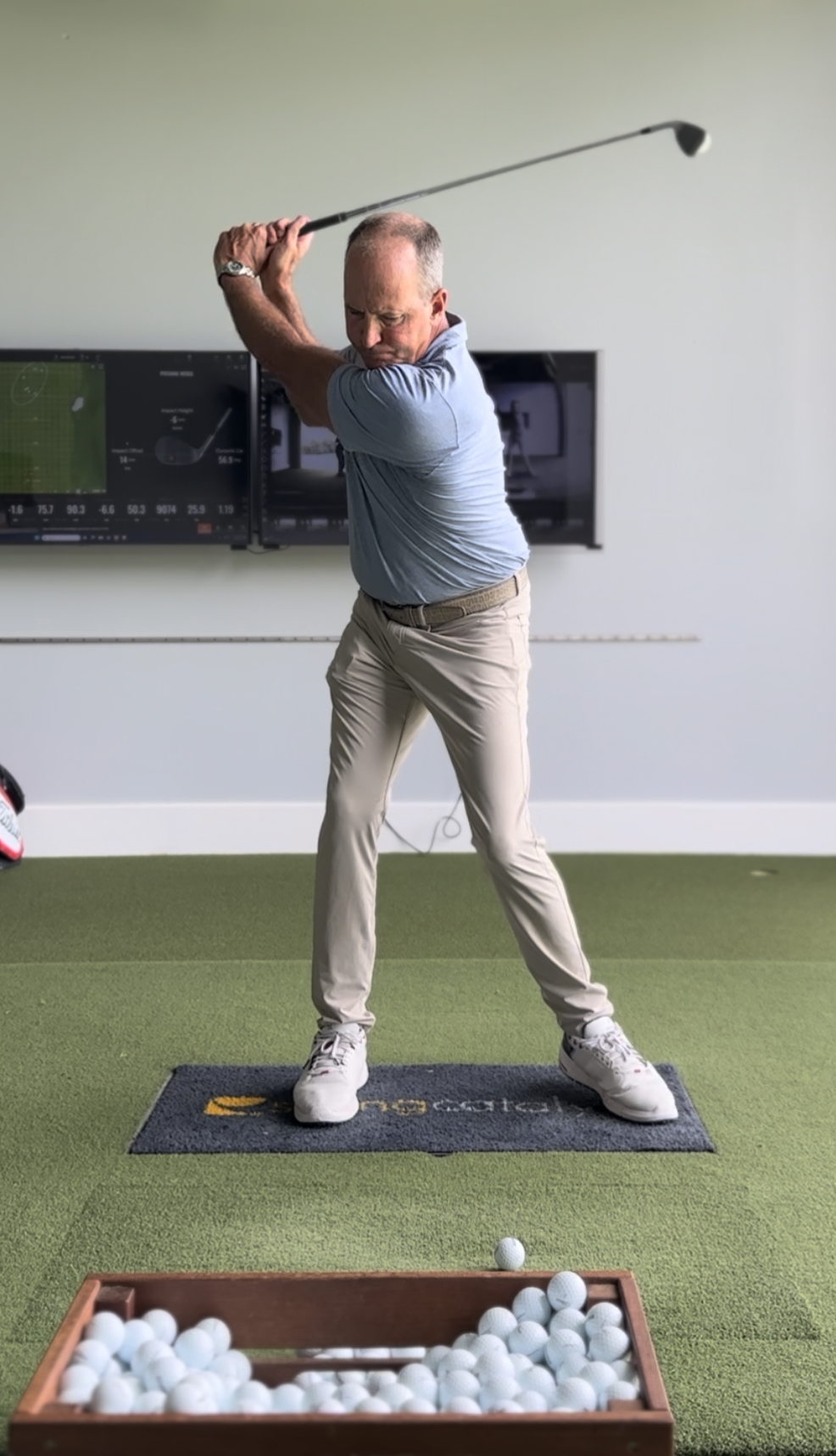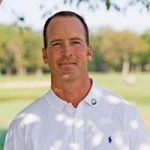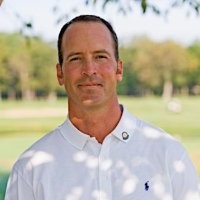 Direct Link
Transition
Mine is not so much a drill, but a training aid.
One of the most common problems I see is transition from backswing to forward swing. Most people tend to hang back on their trail leg, or try and initiate forward swing with the arms instead of the lower body.
I have had great success with people throwing a 6 pound medicine ball, in the motion of a golf swing.
The weight of the medicine ball, with the concept of throwing it, really helps people feel the transition from backswing to forward swing.
Direct Link
"step into" longer shots
Probably the best way for the average golfer to learn proper timing and sequencing of a golf swing is to utilize a basic "Step Drill" This is accomplished readily by 1. establish your basic setup. 2 with your lead foot, step to the back foot, and stop. Start the club back and extend to a full backswing and stop. While Maintaining the backswing position, step forward and plant your lead foot in its original position establishing as much weight as possible on the lead foot. Feel the coil, swing through, and let it fly .
This establishes the proper sequence of a golf swing in general, and what it feels like to harness weight shift and transfer.
Go well , Have fun out there. Bob K PGA
Direct Link
Take a step to the left for a smooth transition
Take your stance. Pull your left foot next to your right so both feet are almost touching. Swing the club back and as the club is swinging back step back to where your left foot was at address and swing through the ball with a smooth easy swing to get the feel for a good transition.
Direct Link
From backswing to downswing or impact
At Golf Galaxy of East Hanover I use 2 things, if it's nice outside I will grab an alignment rod have clients set up on a downslope placing the alignment 4 inched off there lead pocket, What asking for is that they try to move toward the stick but try not to spin out. I also have a device called "the DOWN Shift" if not try with a Tennis ball cut in have an place under your Front Toes.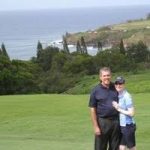 Direct Link