Is there really a big difference in golf balls?
14
Professionals Contributed |
There are so many options when it comes to golf balls - spin, distance, beginner, advanced. Should a beginner-to-average golfer be concerned with the type of golf ball they play? Is there really a difference or is it all marketing hype?
Finding the right golf ball for your game
Three things to consider when choosing your golf ball.
1) Course conditions- if you play a course with firm greens, and you hit it low, better get a ball that spins
2) Course layout- if you play a course with a lot of out of bounds and hazards and you spray the ball better play a cheap ball
3) Finally, take several balls to the putting green. Find the one that feels the best coming off the putter and looks the best to your eye. That's your pick.
Justin Rountree
,
PGA
Eagle Lakes Golf Club, Naples, FL
Direct Link
Which golf ball is best?
For a beginner and high handicapper THE CHEAPEST! (But don't swipe the range balls please!) For 7-15 handicaps I think balls that are less than premium pricing is still best but I would recommend deciding on one ball and playing it all year as each ball sounds and feels and spins differently and therefore you will pitch chip and putt better with the same ball. Lower than 7 handicaps should play tour premium balls. I think all are great and comparable. But again pick one and play it always.
Direct Link
Really want to improve your golf game? Get incredible swing tips delivered to your inbox every week.
Pick One Ball and Stick With It
Just about every golf ball on the market is decent enough for any golfer to get results with. The biggest issue has to do with the short game, and switching balls mid round. A simple "bounce" test off a smooth concrete surface will show that for a given, equal impact, there can be as much as a 10-15 percent difference in rebound off the same impact. That means, for a 30 foot putt, two different balls COULD have as much as a 4 1/2 foot difference in roll. Or for an 80 foot chip shot, a 12 foot difference in distance from the same stroke. So, choose a ball you like, at a price point you like, and you will see better chipping, more one putts and fewer three putts.
Direct Link
Pick a ball for green side feel
Titleist took every ball they make from a Pinnacle to a ProV1 and only found about 5 yards of distance between all of them off their Iron Byron hitting machine. Point being a ball will not give you distance!! Pick a ball that works for you around the green, how's it feel off the putter, can you control it on chips and pitches, can you spin it from the bunker? Once the answer is yes, this ball works, you have found the ball for you. So many choices so pick your poison and get the ball in the hole!!
Direct Link
Does my golf ball matter?
"I just play the golf balls I find on the course" is one of the most frustrating comments I hear from students. Mygolfspy has proven that the golf ball matters big time… to the extent of a difference of somewhere around 25+ yards between the longest ball to the shortest ball. But that's not the only thing that changes from ball to ball… launch angle, spin rate, ball speed, compression, and curve are all different from ball to ball.
The most common request I hear from students is "more consistency." Start with your golf ball. Seek a professional to fit you for a golf ball today and you'll never look back!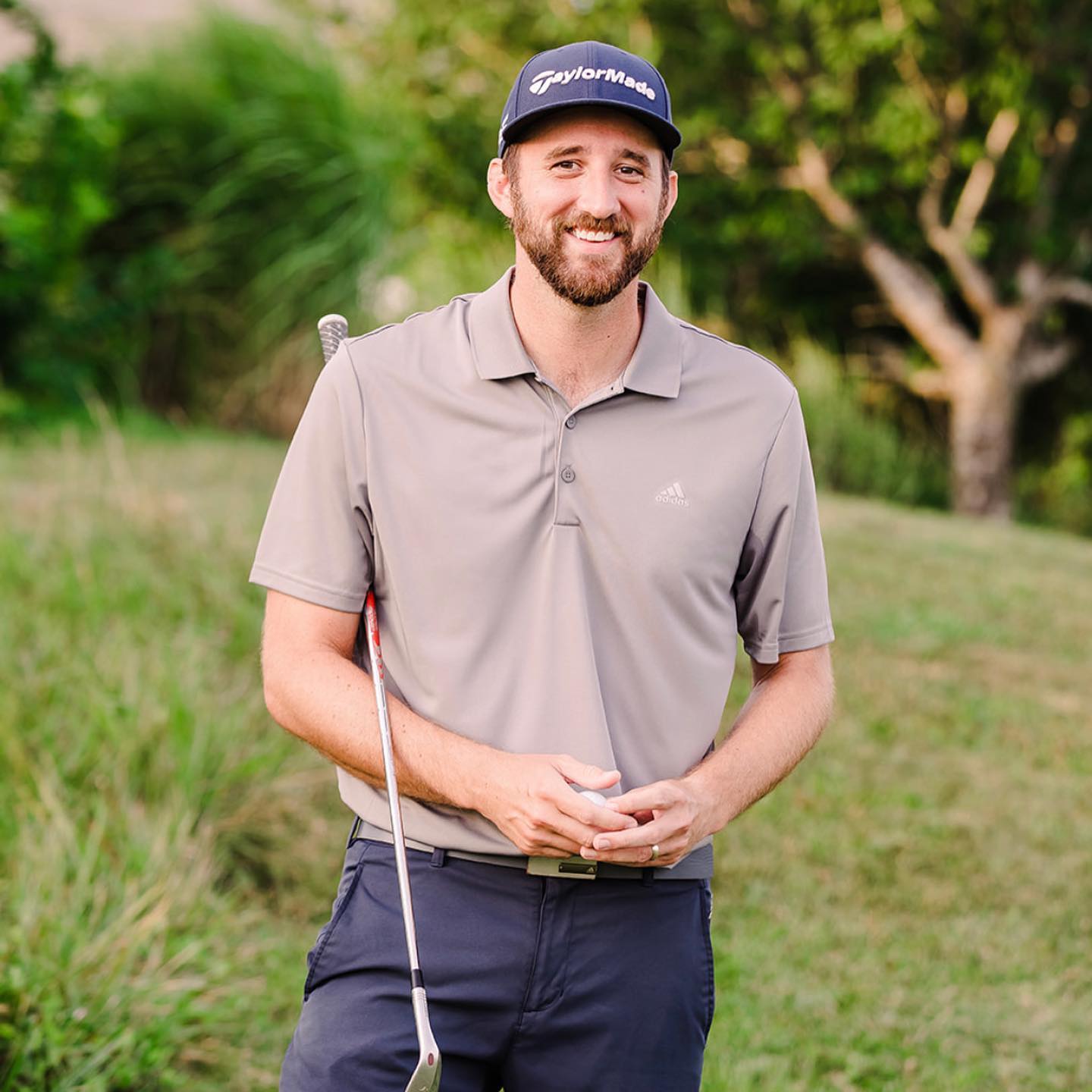 Direct Link
No
There is a big difference in golf balls. It is not likely however that the different types will matter to the new or occasional player. I advise my new and middle/higher handicap players to look for the best price until their skill set warrants the use of better golf balls.
Direct Link
It depends
When you first begin it doesn't matter if you use different golf balls. As you become more serious and want to get better, I would recommend using the same type of golf ball. I would suggest this because golf balls feel, launch, and spin differently. Using different golf balls means constantly adjusting to the firmness while trying to gauge how hard to hit a putt. Using different golf balls means adjusting to how each golf ball will spin or check on the green for short game shots. It can also change how far your golf ball goes. This is the only piece of equipment you use on every shot. Would you different clubs every time you played?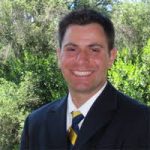 Direct Link
Balls
Keep it simple, play the Titleist ProV1. Or play the Titleist ProV1x. It is the best golf ball in the industry, for every player. Yes, it is expensive, but since you want the best for your game, you certainly are willing to pay the price. It is long off the tee, it performs best when hit to the green, it has great feel on chips, pitches and putts and it is durable. And since the golf ball may be the most important part of your equipment, play the very best, choose Titleist ProV1 or ProV1x.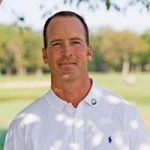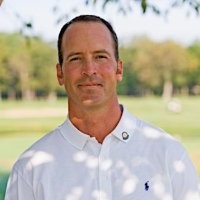 Direct Link
Ball Type
I think beginners and higher handicap players should use the "soft feel" distance type balls.
They are usually made of a 2 piece construction, are higher launching and lower spinning than most Tour balls.
Additionally they are much more affordable than Tour balls.
My biggest suggestion is to zero in on one or two types that you like and play those. That should help you get used to how each ball is going to perform.
Direct Link
Spin a Factor
All premium balls are as long as legally possible; many of the second level balls are also. However, almost all have different spin rates.Choose the one that assists your short game. If you have trouble stopping the ball choose the one that has the most spin on pitch and chip shots. Choose one that spins less iif holding the green is not an issue.
The Right Golf Ball
At Golf Galaxy we ask our clients what golf ball they use when doing a fitting. All golf ball fittings are done with a Putter first, then wedges, to mid irons, then the Driver. When we watch a commercial for Titleist they start at the Greens on a golf course. If you want to stop closer to the Flag Stick then you want to play with a Higher Price Ball.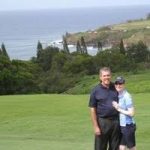 Direct Link
Absolutely
I think a persons golf ball choice goes hand in hand with What is their individual goal! Meaning !
Do they just want to hit the ball farther, or do they want to score better or do they just want the ball to feel softer, etc. I think that most players probably do not play the ball that is going to help them score better. They just play a ball because of brand loyalty, or some other reason they may or may not help their game the most ! It's personal !
One ball for life......
One wife, pet, house, car, jewelry, clubs and ball!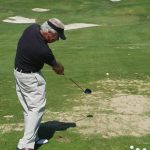 Direct Link
Is $$$ Ball Worth it?
Golf balls have changed so much over the last 20-40 years. Today's premium golf ball is expected to perform at every level and for every shot a skilled golfer might want. Low spin on tee ball, high spin on irons and wedges and feel around the greens. For the average golfer however, the premium ball will not necessarily 'pay off' for the high price. Saving some money to get a ball that performs fine from tee to green and even creates a little less sidespin, may be helpful in scoring lower and losing less balls!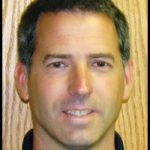 Todd Fowler
,
PGA Member
Golf Galaxy, Davenport, Iowa
Direct Link