Which handheld launch monitors are the best for amateur golfers?
6
Professionals Contributed |
As launch monitors get smaller and more connected to our mobile phones, it can be tough to find the right one for your game and your golf goals. Here is what our professionals have to say.
FlightScope Mevo+
The absolute best launch monitor any amateur can purchase! Doubles as a simulator. And easy to use on the golf course. My academy features Mevo+ for its academy members, allowing them to use Mevo+ during practice sessions. And as accurate as my FlightScope X3. Watch my good friend, Alex Trujillo demonstrate its capabilities!
Direct Link
The Swing Caddy S300
The Swing Caddy S300 is simple to use, gives plenty of needed information. It's extremely accurate which is critical to the users.
It's easy to hear and see in sunlight.
For the price you can't beat it, it's a fraction of the price of the top name brands and does all the average golfer needs.
Highly recommend and fits easily in your golf bag pockets or back pocket!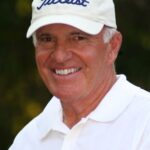 Direct Link
Really want to improve your golf game? Get incredible swing tips delivered to your inbox every week.
Which is the best?????
My answer is based on what some friend have told me as well as clients, From a friend of my from the Met PGA section, when he does not have the use of CGQuad or Trackman especially outside and easy of travel the Flightscope Mevo seems to be the winner. The only I don't know if you have to buy the little metal stickers to place on club face. From my students at the store had 3 switch from Swing Caddie over to Rapsado, They felt it was giving more correct numbers (plus/minus) of trackman. But what I'm seeing and hearing alot of outdoor places are putting in Top tracer like Top Golf (Like Anchor Driving Range)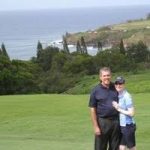 Direct Link
SkyTrak
SkyTrak offers a lot of competitive data for a fairly inexpensive price. Great for the home set-up.
Zelocity & Ernest Sports
Zelocity and Ernest Sports is pretty good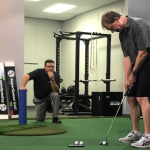 Tim Krumnow
,
PGA
Tim Krumnow Golf Academy, Houston, TX
Direct Link
Trust your eyes or a machine?
No doubt about it, launch monitors are here to stay…I wonder if Ben Hogan or Jack Nicklaus needed one?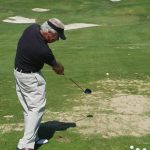 Direct Link
TLDR: A quick summary of what our Backswing professionals have to say on the topic "Which Handheld Launch Monitors Are the Best for Amateur Golfers?":
"The TrackMan is a top-of-the-line launch monitor with advanced features and accurate data, ideal for serious golfers looking for precise measurements."
"The FlightScope Mevo+ offers a balance of affordability and functionality, providing essential data for amateurs to analyze and improve their game."
"The SkyTrak is a popular option among amateur golfers, offering reliable ball flight and shot data at a more accessible price point."
"The Ernest Sports ES12 is a budget-friendly choice, providing basic swing data and shot feedback for beginners or casual golfers."
Choosing the best handheld launch monitor for amateur golfers depends on your budget, level of commitment, and desired features. Whether you prioritize accuracy, affordability, or a balance of both, these recommended launch monitors can assist in analyzing your performance, optimizing your practice, and improving your game.