Who is your favorite to win the Masters? What makes you believe they have a good shot to win?
14
Professionals Contributed |
This year, the Masters could be a different tournament than we've ever seen before. There will be no fans, the tournament is in November instead of April, and the lineup of players looks fantastic. So who do our golf professionals believe will be wearing the green jacket on Sunday?
Jon Rahm has what it takes to win at Augusta
It takes a combination of Talent, Heart, Soul, power, Passion for the game, great touch around the greens, focus, and relentless desire, to win a major. That is exactly why Jon Rahm is my pick to win the 2020 Masters.
Coming off some recent victories, and strong finishes are some of the reasons Jon Rahm will have the confidence to win. At the same time there are other factors that will give him the edge come Sunday and the final nine holes at Augusta.
Winning titles on the PGA Tour, being one of the youngest ever to become the number one player in the world and playing the game at this level is a remarkable achievement, but there is something else that makes this an even greater story!!
By becoming the top ranked player in golf, he proved that belief in oneself, determination and hard work can overcome any obstacle to realize your dream. The real story is not just about a man with a fierce competitive spirit, talent, and fire in his belly who has achieved the ranking of best player in the world.
The story is about a twenty five year old from the small town of Barrika, on the north coast of Spain, who has overcome many early challenges in his life, multiple surgeries, and limited mobility, who believed in his dream, and developed into the top player in the game today!
Jon Rahm has channeled his passion for the game of golf, his drive, hard work, ability to adapt, and laser focus, to reach the pinnacle of his profession.
I had the good fortune of spending some time with this remarkable young man. During the PGA Tour Genesis Open at Riviera Country Club in Los Angeles, Jon Rahm took the time to talk about his background and golf game, as well as his connection and support for people with disabilities. It struck me at that time to share in the belief that he was destined for greatness, in golf and in life.
It seems that Jon has had to overcome some obstacles of his own on the way to success and stardom. Born with a disability that would limit most people, he has worked hard throughout his life and has earned his place on tour. He was quick to acknowledge a caring and supportive family, and an inner belief and drive, as the two most important factors.
Following a fabulous amateur career, he has already claimed 13 worldwide professional golf titles, earned the respect of his peers, and captured the hearts of millions of fans from all corners of the golf world. His mission to develop a total game of power, control, and skill has come to fruition! Look for Jon to contend every week, especially on difficult tracks, and in major championships.
At the same time he is a good person! He is very passionate about giving support and inspiration to others who wish to accomplish great things or simply live a better life, regardless of limitations or challenges they might face.
He offered several examples and inspiring thoughts that exposed the core of who he is and how he was able to rise to the level of an elite player on the PGA tour at the age of 25.
He said "I understand when someone tells you you cannot do something". "I have seen people with out arms, or legs, and disabilities, put in the effort, adapt, and play golf and other sports. Overcoming his own challenge which made it difficult just to walk, Jon said " If you believe in yourself, anything is possible". He has been in an environment in the past where he has inspired others, and has been equally inspired and motivated by them as well.
"We are all a product of our environment!" This set of circumstances has created a person with a great appreciation for the talent, the opportunity, and support he has, and built the strength of character it takes to be a great champion in sport, or life in general. I believe Jon Rahm has what it takes inside to accomplish great things in golf and in his lifetime, whatever his future holds.
"If You think you can, you can! You must believe in yourself! If you do, others will believe in you, and you can accomplish great things". These were a few of his comments that told the story of his drive to overcome his own personal challenges and follow his heart and dream to become a Professional Golfer. I was moved by his concern for people with disabilities and his general caring nature for others.
It was also interesting, before, during, and after our talk, how he made sure everyone who was with him, was comfortable, well taken care of, and not inconvenienced by his other obligations, including our discussion. He is always very considerate, and it is apparent how important his wife Kelley and his family are to him. You sometimes see things behind the scenes that tell you a lot about a person. Sometimes not so good!…. In this case, during this encounter and from past observation, I see a humble individual with the heart, soul and character of a champion. Not to mention a player with power, skill and great total golf game. I believe Jon Rahm will fulfill his dream of being one of the world's best all time players, and have many championships in his future, including the upcoming Masters.
He said "I am an Olde School soul in the sense that I am all feel, and go with what I feel at the moment" "and I have a swing and game built for the modern game to maximize distance and the new technology."
Jon Rahm reminds us all so much of Seve Ballesteros. He mirrors Seve's spirit, love of the game, passion for life and excellence, yet with more power and control. I believe his game is built for winning Major golf tournaments, especially the Masters!
Keep your eye on Jon. At the very least, cheer for him. He is a solid player, exiting to watch, and a very good person with a big heart.!
Supporting Images: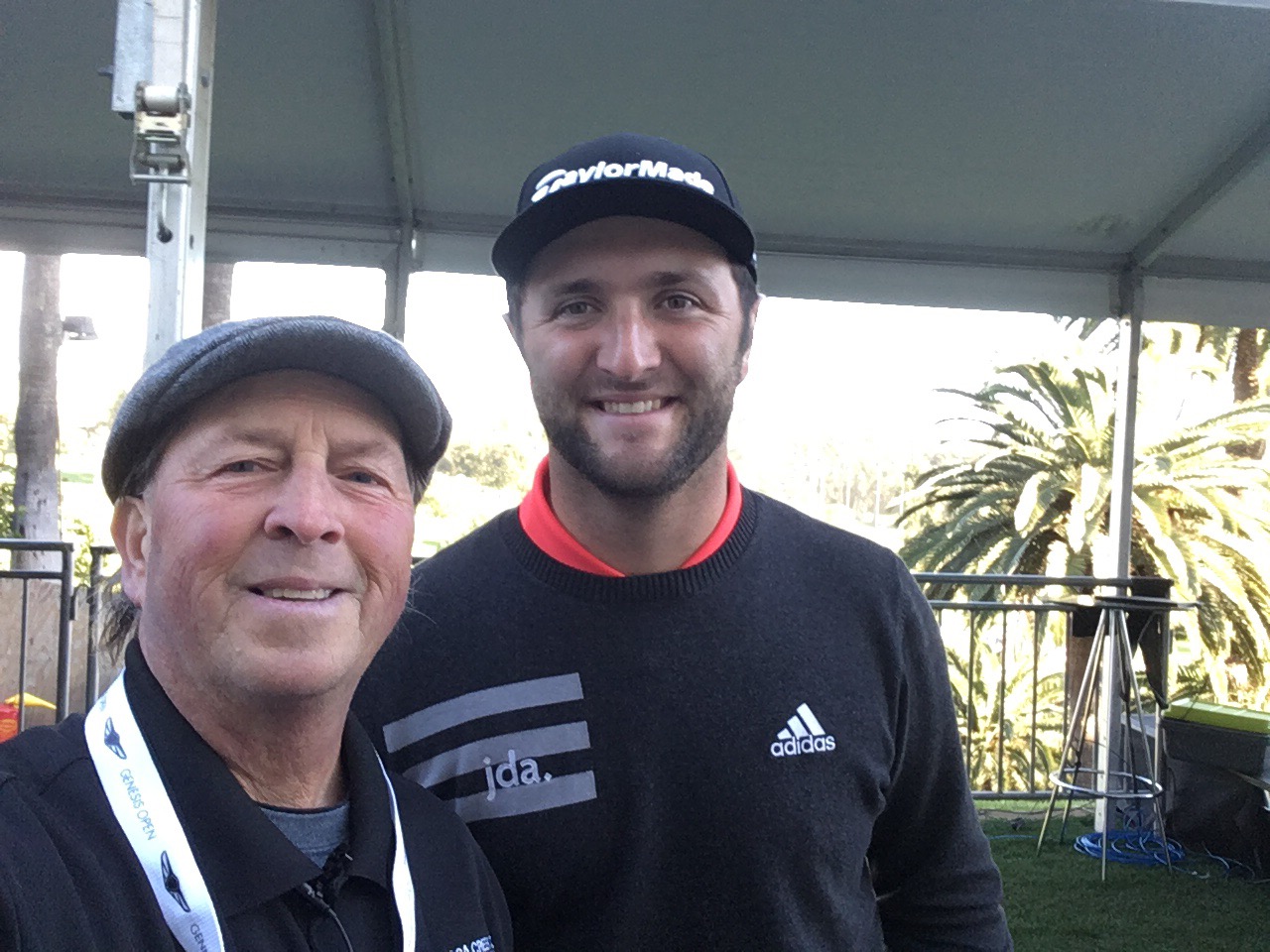 Direct Link
Bryson DeChambeau will win because of his length & overall ability to score
Bryson DeChambeau will win because of his length & overall ability to score, he's also influencing sports betting and will be promoting DraftKings! He's changing the game! He's figured out how to beat the golf course vs the players. Jack, Tiger and others dominated the other players, Bryson is dominating the golf courses utilizing fitness & technology. I respect his courage. The Golf Manufacturer's along with the governing bodies of golf have allowed this to happen. The integrity of the game has been compromised at NO fault of the players! Imagine aluminum bats in the Major Leagues?
I believe golf is a combination of physical & emotional skill, equipment (technology), Course designs and Competion formats that all combine to test a player. It requires a balance of left brain and right brain attributes. They are supposed to be in balance but today, the creativity of shot-making skills has been reduced to A Good Tee Shot, A Wedge & Putt. Great golf venues are now all but obsolete and the big hitter who can make a few putts takes the prize. Might be exciting for some but I sure liked the days when a player needed to work the ball and "feel" their way around the golf course as well. Robotic golf without the Ballesteros emotion is boring. Soon everyone will pound it 350 yards! At 58, maybe I'm just a disgruntled older guy that can't do that ? LOL
"Bryson DeChambeau will win because of his length & overall ability to score"
Click to Tweet
Direct Link
Really want to improve your golf game? Get incredible swing tips delivered to your inbox every week.
2020 Masters Champion
I would like to see Bryson DeChambeau win the 2020 Masters. When Tiger won his first he was hitting it further than anyone in the field. If Bryson can hit it as far as he has been and control his ball, he should be able to post some low numbers. Should be an exciting week at Augusta!
Direct Link
Rory!
I like Rory McIlroy this week to complete the career grand slam. I feel with the Masters out of the traditional date some of the focus has been taken off of him in his quest to complete the career grand slam. Also with the course probably playing softer and longer I believe he will be at an advantage with the way he drives the ball. Seems to do well on softer venues.
Direct Link
Boom it!
Bryson. He can minimize the golf course if he hits it straight. All par 5's ar reachable for him and tough pins are more accessible with shorter irons.
Direct Link
Long off the tee and putt with passion
Bryson Dechambeau fits the headline. In my heart it deserves to be Rory. Once in a while you have to shape a shot, like #11,13 &18, so the best of the best in this department is the Bubba. That's what Dutch Harrison used to say, "is a pretty good Trifecta "!
Easy answer on who will win Masters
Golf fans all across the world will be the winner of this year's Masters. With this crazy year of 2020 the fact that the Masters is willing to be played and conducted in November is great for the game of golf. I can't wait to watch the drama unfold. I will miss the patrons.
Direct Link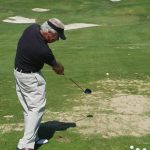 Direct Link
Wide Open
It's hard to pick a winner when none of the stars have competed much lately and none are playing well.
I've always liked Jason Day and would like to see him win, he's doing well right now in Houston.
It would be hard to bet against any of the bombers—DJ, Bryson, Finau, Rory, etc.
I think this could be one of the wildest Masters ever, with a lot of folks around the lead and a lot of up and down scoring from everyone.
Sure will be different with no azaleas or patrons but like all Masters there will be plenty of excitement.
Direct Link
Bombs Away
If Bryson drives the ball well he is hard to beat. The way Bryson has been playing golf recently and the lines he will pick off the tee will be tested fully. If he is driving it well not many people can keep up with him.
Direct Link
Bub
Bubba, starting to play good again
Direct Link
Strong and Balance
Jon Rahm
Solid ball striker – very long -hits down on irons should help in November grass
Very intense – will focus for first major
Direct Link
Grand Slam for Rory
Just have a good feeling that Rory gets it done!
Direct Link
Rory
I'm going to go with Rory. I know that he hasn't been in top form lately but I'm going to roll with him to get his career grand slam.
Maybe coming in under the radar will take some pressure off and let him play to his ability. I just have to believe that his high ball flight will be an asset to him playing Augusta at some point in time.
Direct Link