What's your ideal pre-round warm up look like?
15
Professionals Contributed |
When rushing to the first tee, warming up for a round of golf can often be an afterthought. So we asked our professionals what is the best way to warm up for a round to give you the best possible chance at going low.
Make Warming Up a Warm Up- Not a Practice Session
When warming up before a round, the best advice I can give is to literally treat your time as a warm-up. You should not be trying to work on your swing (a common amateur mistake). That's what practice time is for. Warm up time, instead, should be utilized to get your body and mind ready to perform.
I like to see competitive players do a quick bit of cardio prior to heading to the practice area, followed by some quick muscle activation stretches. Then, head to the short-game practice area to get a feel for chips and pitches- a great way to get all the small muscles in the hands and arms activated for fine motor control. Next, head to the range where the full swing warm up begins starting with wedges, working up to driver, and finishing with the club to be teed off with on the first hole. Don't exhaust yourself here- 15-20 mins is plenty! Finally, head to the putting green and hit some lag putts to get a feel for the green speed and slope. Finish on the putting green by knocking in 3-5 footers around a hole- seeing the ball continuously falling in the cup. Head to the first tee 10 mins before your tee time to check in so you aren't rushed and can mentally prepare for your first swing of the day.
Final Thought: I've seen players shoot career lows after hitting it great on the range prior to a round, and also shanking it on the range prior to a round. Your performance when warming-up isn't mission critical- just get your body loose, your mind activated, and head to the first tee knowing you are ready to go!
Direct Link
Make it Yours
Whenever you are warming up for a tournament you should be working on shots you will encounter on the course and your go to shot. This always gives you a safety blanket before you play. If you find yourself working on your swing this is no the time. You need to use what you have that day to best of your ability.
Direct Link
Really want to improve your golf game? Get incredible swing tips delivered to your inbox every week.
Make it a game with consequence.
An ideal pre-round warm up should get you ready to play your best today. You've practiced, you've been doing this a while, and you know that if you're looking for that magic bullet on the range right before you play, you're in trouble and in for a long round. However, if you hit a few balls using one of the top 3 swing triggers you like, chances are one will work the best and you'll feel some confidence.
Now start finding and hitting targets. Play the first few holes of the golf course. Imagine the first fairway then the approach. Then move to the 2nd hole and play it the same way. After a few imaginary holes, imagine the one that gives you angst and play it great while on the range. This approach gets you in the mindset to score.
The next step is to go hit a few chips, pitches & bunker shots. Whenever possible, I play a game called 3,2,1 to 10 points. If I hole a chip, pitch or bunker shot, I get 3 points…if it takes only 1 putt to finish I get 2 points and if it takes 3 shots I get 1 point. This will get you ready for having to get up and down and enables you to practice a little short game and putting. If the short game area is busy and I can't putt out after the short game shot then I'll hit one ball to one target and then change targets. If I hit it to within 3′ I'll call that an up & down, If I hit it between 3 & 8′ I'll score that a 2 1/2, If I hit it outside 8′ call it a 3 (bogey).
For putting warm up, I use one ball and at first I'll find the flattest part of the green and try to hit to a spot getting the ball to stop on the spot or as close as possible to get the feel for the speed, then I'll do a 2, 4, 6′ compass drill trying to one putt from those distances from north, south, east & west. One putt at each spot and keep score; 12 is perfect, 14 is great, 15 or 16 will do. Either way, the idea is to get in the mindset to score by keeping score while playing warm up games.
I've seen lots of players who complain that they were hitting it great on the range then couldn't find it on the course. The reason is that they hit 40, 7 irons at the same target and got in a groove, then got out to the course and had an uncomfortable feeling because now, they get one shot at this particular shot. Prepare for that by making a random game out of the warm up so you're ready when you begin play. My warm up takes less than 45 minutes and when I get to the tee I'm ready to score. Every shot on the course has a consequence….warm up with the same mindset.
Direct Link
Warm up short and sweet
Warming up is a matter of personal preference. I remember Golf Digest did a study years ago which found golfers who did not warm up actually played better than their counterparts. Go figure. Before play, I just keep my range time short and sweet, perhaps 15 balls. Any more than that and I start thinking too much. Loosen up, hit a couple chips and putts, and go!
Direct Link
Warm up session
If I can block off enough time my ideal warm up would be 60 minutes long.
-10 min. Long Putting-25 to 30 feet
-20 min. Short Game-chipping, pitching, bunkers
-20 min. Full Swing-Working my way through the bag. Short irons to Driver. Making sure that last shots hit will be with the club I am Teeing off with.
-10 min.-Short Putting-3 to 5 feet
If I can't get there for a 60 min. warm up, then I try and do a modified version of the above routine.
Direct Link
It's all about the course you're about to play
I dont have a specific warm up routine. What I do to warm up completely depends on the course I'm going to play. If it's a shorter course I will spend a lot more time on wedges. A longer course more mid to long iron work. I want to feel as comfortable as possible with the clubs I'm most likely to use that day. I will definitely focus on the clubs I'm most likely to use on the par 3s as well. Putting is the same story regardless. Start with some 3-5 footers, move to 10, then lag putts. I always want to hit putts that break both ways as well as uphill and downhillers.
Direct Link
More Mental Than Physical
My ideal pre round warm up (especially before a tournament) is usually more mental than it is physical, as (before the round) I usually like to get a yardage book of the course or have played a practice round so I can strategically plan my attack to each hole before I get there. I like to have a good idea of what club I'm going to hit off the tee and how I'm going to attack each green. Then, I like to listen to my favorite inspirational songs a couple of hours before my tee time to get in the right frame of mind. From there, I will show up to the course about an hour or so early and usually only hit a small bucket (just to loosen up but not to exert too much energy). I will then putt on the practice putting green for at least 20 minutes to get a good feel for the greens that day. Then, it's game time.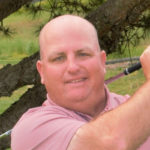 Direct Link
Old Guys Warm-up
As I age, my warm-up routine has changed. I no longer can tee it up can go "Trunk to Tee!" So my warm-up depends on what time of day I'm playing… Morning rounds are very different than afternoon rounds.
If I have a 7:30-8am tee time I'm going to begin my physical warm-up when I wake up. Many various stretches (always harder in the AM than the PM), back stretches specifically, sit-ups, push ups, anything to get my blood moving. This is all prior to getting to the golf course. When I get to the course, I will take some time to rotate with a couple of clubs in my hand… back 'n forth swings, stretch again. Hitting a few balls with every other club (could be even #'s or odd #'s) starting with my PW and work up the bag.
For a quicker warm up, I will take my PW, 7 iron, 4 hybrid, and driver. Hit a few balls with each club working from the PW to the Driver. Then hit 1 driver, 1 hybrid, 1 7 iron then 1 PW. Whatever club I feel I will be hitting off the 1st tee is the club I'm going to finish with before moving to the chipping & putting green.
If time allows (or if available), I will chip and pitch from various spots of the short game area. Getting a good feel of the run out of each shot. Moving to the putting green, I will always take 3 balls with me. Start with mid range and longer putts to gauge the speed of the greens then work 3-4 footers before moving to the 1st tee.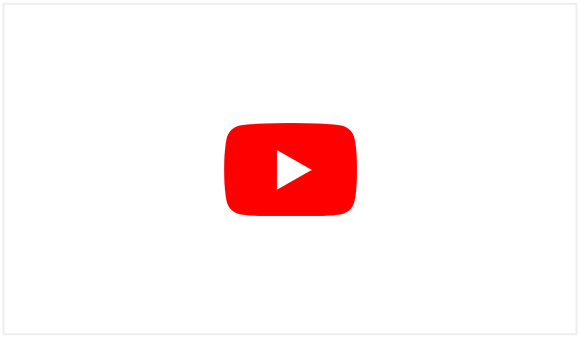 Watch Video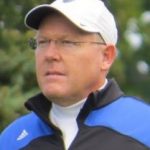 Direct Link
Practice with clubs and shots you will be using that day
Need to adjust your pre-round warm up to mimic the clubs and shots you will be hitting that day. If it is windy, knockdown shots, If the course is wet and playing long, more fairway woods, hybrids and long irons. The short game becomes more important if the conditions are such that hitting greens in regulation will be tough. I like to leave the practice tee with the last shots I hit are with the club I'll use off the first tee. Finish up with putting to get a feel for speed and rhythm. I always felt better when I see a few short putts go into the hole before I tee off. Confidence breeds confidence!
"Practice with clubs and shots you will be using that day"
Click to Tweet
Direct Link
Start from the bottom...Up...
Pre-round warm-up is: Five ball from Sand-wedge to Driver…Then back to sand-wedge for about twenty-five forty yarder's and one last driver and that will do it…Fifteen minutes on the putting green and we are ready for SLOW PLAY!!!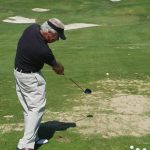 Direct Link
Don't overwork, prepare smart
Before a round you want to be loose and confident. This is not the time to practice or work on your swing–this is the time for focusing on one positive swing thought and seeing what your ball flight is like today. My pre-round routine is something like this:
1) Roll some lag putts on the greens and do a drill (gate drill, poker chips, putting mirror)
2) Short game shots including bunkers
3) Half and full swings short->long clubs, taking extra time with wedges and clubs I'll likely hit on par 3s
3a) I'll focus a lot on wedge shots from 30-100 yards and hit more shots with short clubs than I will with a 4 iron or 3-wood. I want to put emphasis on clubs I'll use more on the course. No point in beating 6-irons for half of your range session because you like seeing a tight draw and you can't seem to stop hitting fades. Play the fade that day. Figure it out later.
4) Smooth swings with the club I'll use on the first tee
5) A few 8′ putts and a few 3′ putts (no more than 5-8 of each)
My full warm-up session without rushing is ideally about 40-60 minutes depending on how my body feels that day. I never agreed with hitting balls and then doing all of your putting after. I think you want your range session to be as close to your first tee shot as it can be so that rhythm and confidence is fresh in your mind. Combining the confidence of having just hit a great 1st tee shot on the range with having just holed a few 3 footers on the practice green is a great way to start the round.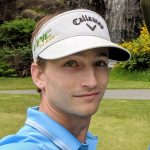 Direct Link
Warming Up: Keep It Simple
When I'm on the practice tee giving lessons, I see so many golfers warming up incorrectly. If you want to ensure that you're ready to play your best golf, here's a four-step process to get you prepared. Number one, make sure to stretch. I've had students that play other sports, and when I ask them if they stretch before running, playing soccer, or baseball, they always say yes. However, they don't stretch for golf. Just like other sports, if you don't stretch, you are at risk for injury.
After stretching warm up by hitting putts and short wedge shots. This allows you to find your impact zone and work on tempo. After you've hit a few wedge shots, proceed to the next step of correctly warming up. This involves hitting mid-to long irons. Now you should be analyzing your ball flight. Are you hitting it a little right, or a little left? Play that in your round today, as this is not "Practice" time, but "Warm-up" time. If you need to change something in your swing, set some time aside later to work on a swing fault.
Lastly, the final club you hit on the range should be the one you take to the first tee. If hole #1 requires a driver off the tee, the driver should be the last shot you hit on the range before teeing it up.
Complete this four-step process and you'll be ready to play your best golf, each and every time.
Get your free virtual golf lesson today by downloading our Swing Essentials Golf App. Submit a video of your golf swing and a PGA Professional will provide you a free personalized golf swing analysis. Good luck and have fun on the golf course.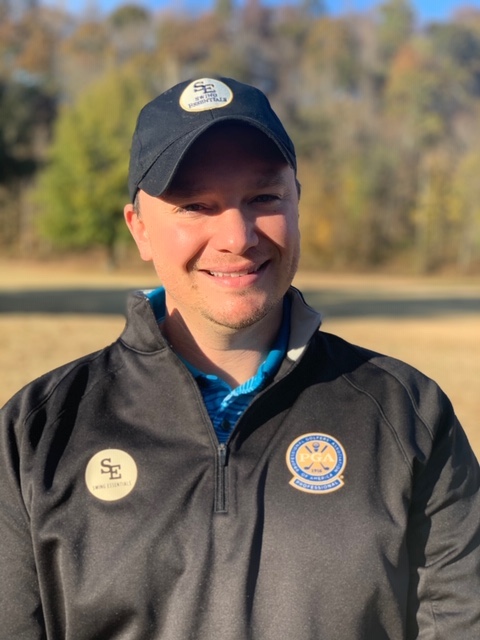 Direct Link
Pre-Round Warmup
I like to arrive at the golf course an hour to hour and fifteen minutes prior to my tee time. After dropping my bag off or loading on to a golf cart, I'll check in at the pro shop or tournament registration. Then I like to go to the putting green and roll about 15-20 putts, focusing solely on speed. Then I'll head to the driving range where I usually stretch, hamstrings, back, forearms, etc.
I like to start with my sand wedge and hit a few short shots and gradually work up to full shots, then move to an 8 iron or 7 iron and hit about 8-10 balls, then move to a 4 iron or 3 iron and hit about 6-8 balls, then move to my driver and hit about 5-6 balls, and finally finish up with about 6 balls again with my sand wedge, working on short/half shots for rhythm. Then I'll head back to the putting green approximately 15-20 minutes before tee time and roll putts from all different distances and finish up by making 3 in a row from 3′-4′. Then it's game time!
Direct Link
Arrive at Golf Course 1 hour before tee time.
:10 – Putting Green – Gaining confidence in Controlling speed of putts. If I feel the greens are fast I putt downhill putts of diferent distances. If greens are slow – practice uphill putts
:35 – Practice Tee –
:10 – Winning with Wedges – Play Hi and Low 1/2, 3/4 full swings with each wedge.
Direct Link
Warm up the engine!
First incorporate some sort of stretching routine before you venture out to hit some shots. I usually spend at least 15 minutes prior to swinging a club stretching. Once ready, start with some half wedges and then progress to longer clubs. Don't make the mistake of jumping out of the car and reaching for the driver! I go 60 degree wedge for about 10 balls, then about 5 balls with 9 iron. then 7, then 5, then driver and back to couple of short pitches. Putt a few focusing on speed, then out to make some birdies! 🙂
Direct Link