What are the main benefits of being fitted for a new set of clubs?
11
Professionals Contributed |
Not all golf swings are alike - and neither are golf clubs. Having a set of golf clubs that fits your swing type, height, disposition or feel can dramatically make a difference in your game. But how exactly can a custom fit set of clubs help you?
Benefits of being properly fit
The short answer here is that the fitter has things that he or she can do to improve ball flight without changing your swing. Now I am not saying that a fitting is more Important than instruction it's not but the fitting and instruction should go together seamlessly. In a perfect world your teacher should be fitting you. Let's say for example you hook the ball. Every manufacturer has a line for people who hook it. In Taylormade (drivers) it would be the plus, in Callaway it would be the triple black diamond, in ping it might be the flat sleeve set up on a G425 LS. If your not properly fit how do you know your in the right model that fits you?
In the old days there was regular, stiff, senior and x stiff. Today in steel shafts there are gram weights from 45-130. There are shafts with steps and without. The job of the club is generally to produce high ball speed, a good fitter can remove a lot of hook or slice with properly for clubs. Ask your teacher if he/she would fit you, no one knows your golf swing better!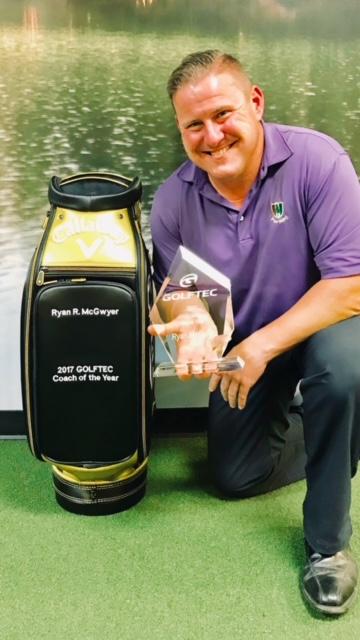 Direct Link
Clubs should fit like shoes
There is no one shoe size fits all and no two swings are the same so clubs should fit the individual golfer.
Drivers, fairway metals, hybrids, irons, wedges and putters all can be individually fitted to match the technique and skills the player has also helping greatly with performance . I have my own club specs and have had for many years, every two years when the new Titleist models come out I go to a fitting. The length, lofts and lie remain close to the same. I look for a stronger sound of the ball coming off the clubface and a better feel of the club from the handle. The shaft transmits the flex I like, more flex and lighter weight as I get older. Grip size thickness and length can be a game changer so try some that are different.
There is such a great choice of manufacturer now. And that can get confusing, it's one reason to go where several manufacturers are on hand, you can try them all. I never moved around manufacturers. I love top research and development, Titleist have always had the very best of all . They are the only company to have several departments each to its own special clubs.
One for Drivers they have 5 choices, fairway metals and Hybrids, one section solely for developing irons, they have 6 models, one department for Vokey wedges the best in the world, one for the world renowned Scotty Cameron putters. How could you go wrong!
What ever you choose spend the time and go thru a full fitting or a wedge or putter fitting, you will be a very happy golfer and we want that.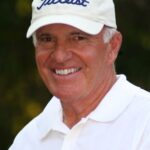 Direct Link
Really want to improve your golf game? Get incredible swing tips delivered to your inbox every week.
Be Like Bob
The importance of being fit for clubs cannot be overstated. In my time as a player, and now in the business, I feel I can speak freely and say every one of us would benefit from clubs that are properly fit to our swing. That said, there are varying levels of fit for varying players. "Proper Fit" is a term that I use loosely, as it doesn't necessarily mean clubs are built to your specification.
My favorite example is a member at one of my old clubs, Bob Smith (I promise that is his real name, I'm not making it up) who came to demo day looking to replace a driver. We all know a Bob Smith, he was a bogey-golfer who played several times a week, and struggles off the tee kept him from improving. Bob had an old off-brand driver with a 360cc head and 8 degrees of loft. We fit Bob into a new driver from a major manufacturer with the correct shaft/loft combination to benefit his swing, and he was off to the races! In 6 months, Bob had gained 25 yards off the tee, dropped 6 shots off his handicap, and won his flight in the club championship! (As well as being responsible for selling another dozen of those drivers!)
The driver responsible? A Cleveland Launcher, that I sold off the rack in my pro shop. The fact that it's a Cleveland driver isn't important, but without going through custom shaft options, changing the settings of the neck sleeve (this driver doesn't have one) or any other convoluted adjustments to the club other than the fancy headcover he preferred. Bob didn't get a "Custom Built" driver, but he did have a proper fitting driver, and that is what's most important.
The goal of a custom fit is not always to choose highly specified components that will eke every last inch of performance out of your clubs. What the goal of a fit should be, is to make sure that your clubs take advantage of your strengths, or improve upon your weaknesses, if that means you buy a new club off the rack, buy a heavily-customized club, or you even find that the club you have performs best for you with a slight modification. My goal at the end of the day is not to squeeze all your money out of you, but to build your trust so that when it IS time to upgrade, you come to me instead of the other guys.
The moral of this story is simple. Bob wanted a new driver, and trusted his golf pro enough to override the stigma of getting custom fit, and he was all the better for it. Be Like Bob.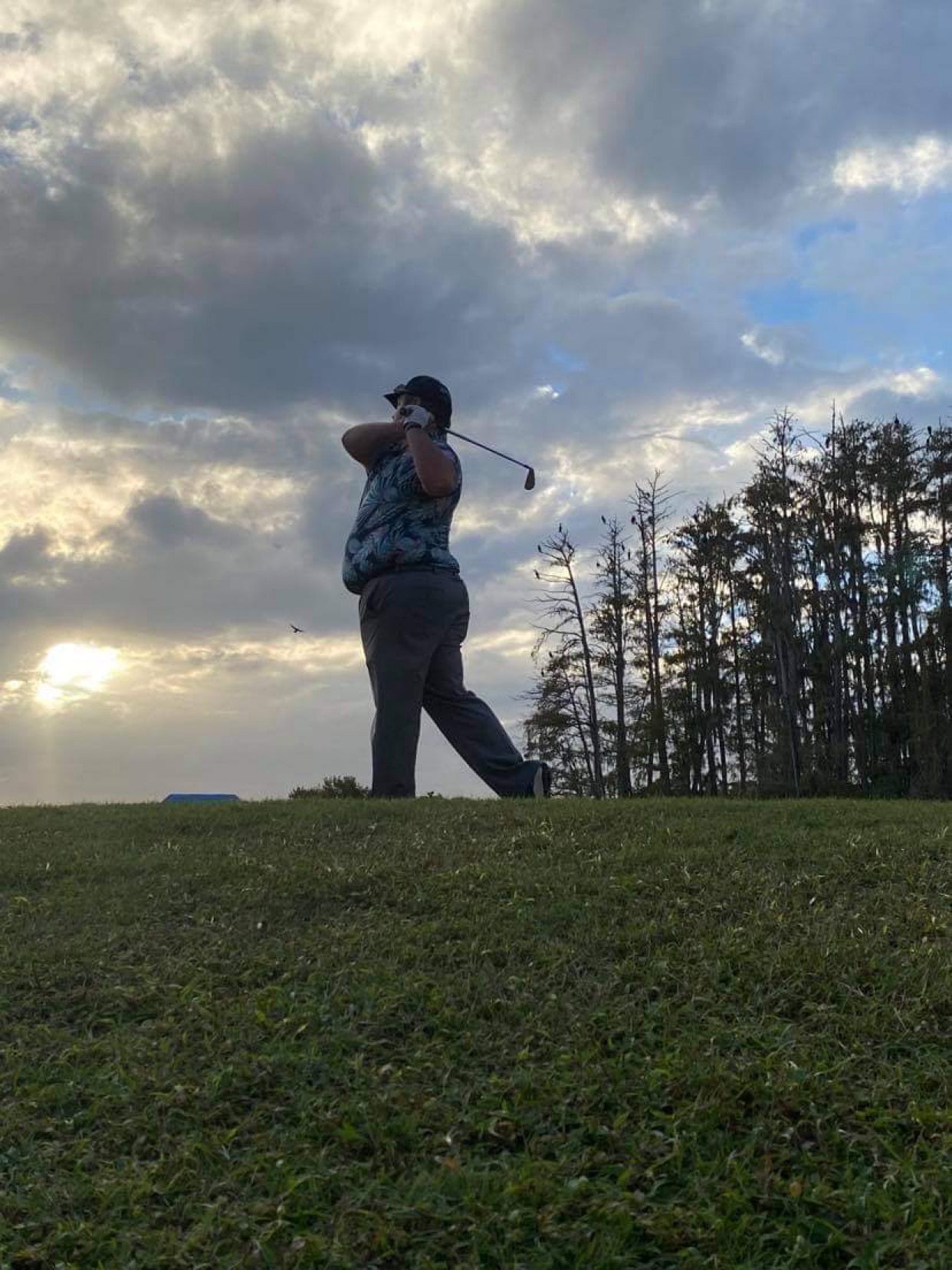 Direct Link
Custom Fitting to Improve Your Game
For many years, custom club fitting was not available for most golfers at an affordable price. Long wait times, extra add on costs, etc. were the norm. Now all the major brands offer custom fitting options for all golfers. There is a good selection of no upcharge shaft and grips in addition to the many "exotic" shafts on the market.
The company supplied component fitting systems allow us as teachers and fitters help golfers of all skill levels.
Our fitting process includes a swing evaluation to show the customer how the fit will help improve their shots even if in the process of making swing changes.
Despite the supply chain delays, you should take advantage of the fitting process… No need to buy off the rack!
Direct Link
Direction and Distance with fitted clubs
I have many students who say I'm not good enough for fitted clubs and I tell them they're not good enough NOT to have fitted clubs!! Tiger might be able to slap it around the course with any type club but you are not at that skill level! Your irons striking the ground correctly, the flex of the shaft, the grip size all relate to you in a fitting. When trying to hit the ball for distance is the length, loft and flex of that club maxing out your potential?
Please visit my friends at Club Champion where trained fitters can ensure more enjoyment and lower scores in your game. Get fit from the driver to the putter today, you'll be glad you did!!
Direct Link
Play What The Tour Pros Play
My advice for everyone who wants to play their best golf, is to take lessons from a PGA Golf Professional and to get fit for brand new golf equipment. If you're just starting out, old clubs that don't fit you are not going to help you. If you are a seasoned player, and your clubs are outdated, then you are at a disadvantage. My advice is to play what the pros play. Brand new clubs, that is! You will hit the ball more precisely with custom fit golf equipment. You will gain distance with today's updated technology. And, with the help of your PGA Golf Professional, you can get custom fit just like the Tour Professionals! The advantage is to have every club necessary for every shot you will encounter when you play golf.
Take your game seriously and take the time to update your golf equipment! Play your best golf with golf lessons first, then a comprehensive professional evaluation of what's in your bag. Brand new equipment will not only help your game, but also inspire you to get out more frequently and put them to use! Make an investment in your game! You'll be glad you did!
Supporting Images: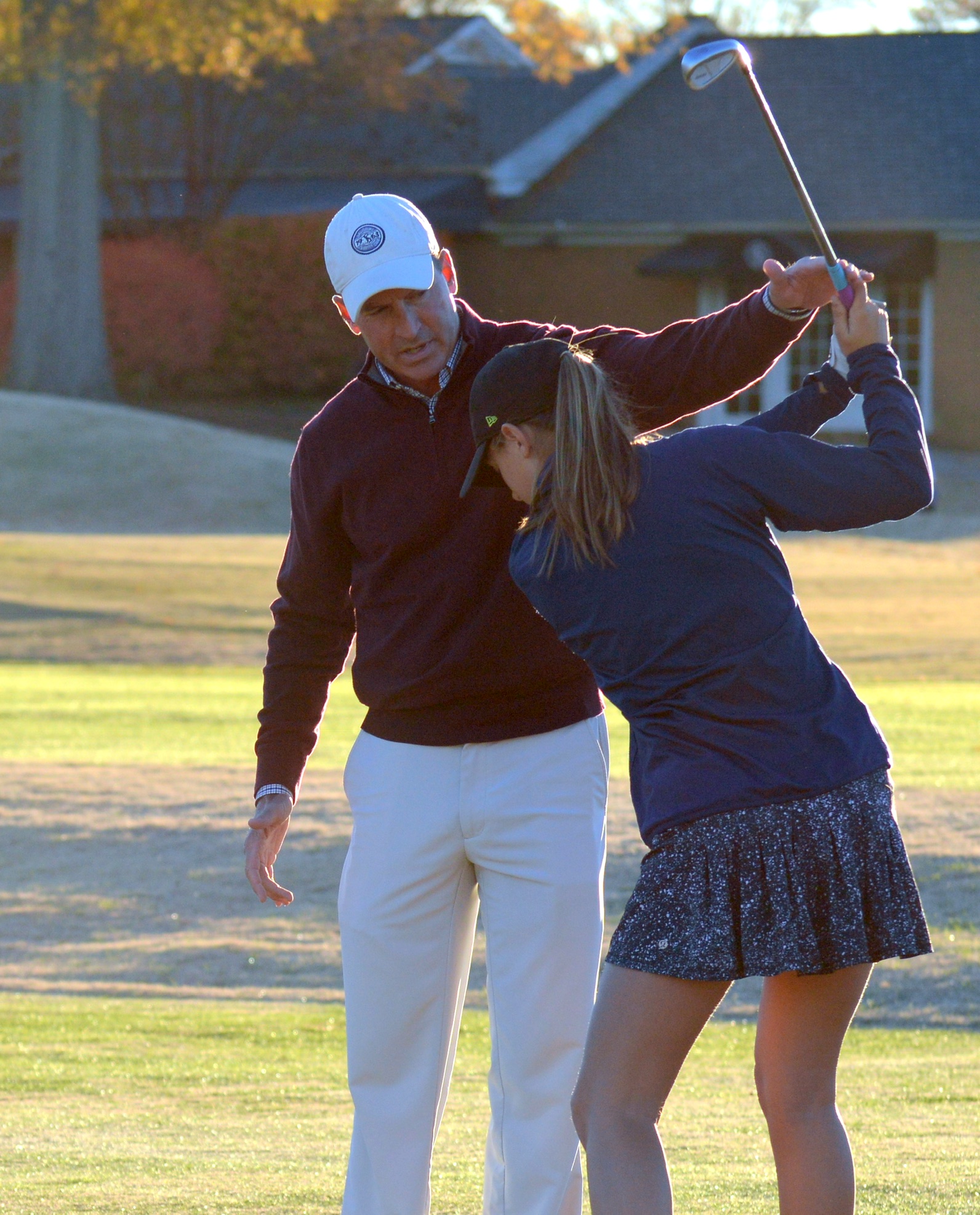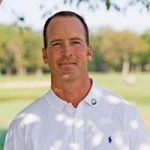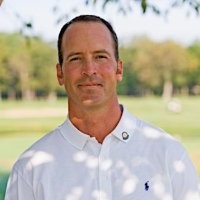 Direct Link
A better swing
The main benefit of properly fit clubs is they CAN help you make a better golf swing. Of course they are not magic wands, as some advertisers would have you believe, but they can help you to avoid certain swing flaws. Let's take "shaft flex" as an example. Golfers using shafts too stiff for their swing speeds often suffer from two common swing flaws: "casting" (releasing too early) and "hang back" (little to no weight transfer on downswing). They do these to try to help the golf ball get airborne. Or say a lie-angle too upright can cause the golf ball to go left, from where the player starts to aim or swing to the right; too flat-just opposite.
These are just two examples of many. That said, remember that fitting is only one element in improvement. You will still need to keep working on your swing-especially if you have fallen into one of the traps above. Our golf subconscious is brilliant and quickly finds ways to adapt to the old ill-fitted sticks.
Direct Link
Your suit is fitted...Why not your clubs...
Club fitting is very important…In the summer of 1964 I was given a set of clubs as my first try with golf…It would have been nice to seek out a PGA member who could have flatted the iron lie and trimmed a 1/2 inch off the woods…I was blind…Now I can see, however, it's too late!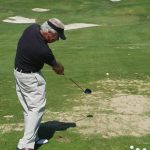 Direct Link
Your clubs should be yours!
Fitting is an extremely important and much overlooked aspect of our game. Every serious player should be fit for clubs without question. There really isn't a good argument against it. Playing clubs that aren't fit for you can only hurt your ability to hit consistently good shots.
Direct Link
Fit or Custom??
Getting fit for clubs is important. Proper length, weight, flex and lie angle are variables in club-fitting that can make a club set proper at impact and be more comfortable for the player to swing their best. Head style and intangibles may help the ball fly better and make the game more enjoyable. Be careful though that you don't over-think it or believe that "fitting" can make the ball go straight every time. That is the player's job to make a good swing. And just because you order "custom" clubs (i.e. different shafts, strong lofts, bigger grips, etc.) without doing a fitting doesn't mean they actually fit.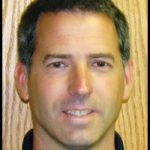 Todd Fowler
,
PGA Member
Golf Galaxy, Davenport, Iowa
Direct Link
New Clubs and Fitted For The Right stuff
When some of us started playing Golf we would walk into Caldors, Ramsey Outdoor or some type of sporting goods store and bought golf clubs off the rack. The problem was if you where to tall or short there was a problem. With proper club fitting we can find out the right Grip size, the right length (hit more in the Middle) and right Lie Angle ( less Pulls or Pushes). How many irons do we what in our bag, what loft do we need to keep the golf ball in the air to hit a bit longer. Do I have the right wedges ( including Bounce)???? I go thru a fitting just about every 2 years to make sure things are good.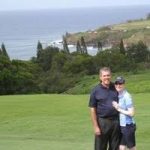 Direct Link
TLDR: What our Backswing professionals have to say on the topic "What Are the Main Benefits of Being Fitted for a New Set of Clubs?":
"Custom club fitting ensures that your clubs are tailored to your unique swing characteristics, promoting better ball striking and consistency."
"Properly fitted clubs can optimize your launch conditions, such as launch angle, spin rate, and ball speed, leading to improved distance and accuracy."
"Fitted clubs provide enhanced feel and comfort, allowing you to have more confidence in your swing and make better shot selections."
"Club fitting helps you avoid compensations and swing faults caused by ill-fitting equipment, reducing the risk of injury and promoting longevity in the game."
"Working with a professional fitter can provide valuable insights and recommendations for club specifications that suit your game."
Getting fitted for a new set of clubs offers numerous benefits, including improved ball striking, optimized launch conditions, enhanced comfort, injury prevention, and expert guidance. By investing in a custom club fitting, you can elevate your performance and enjoyment of the game.